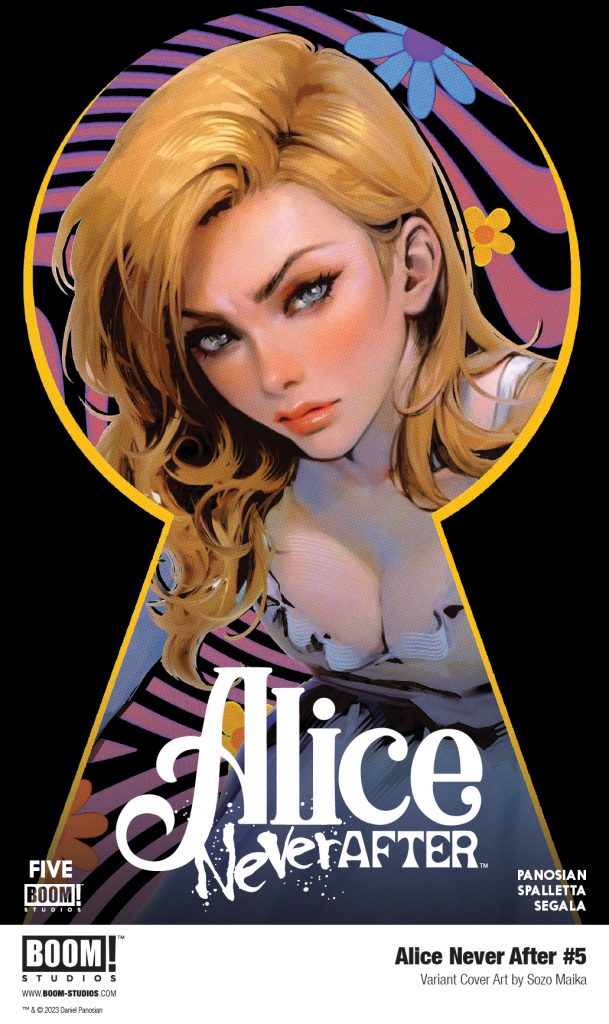 Alice Never After #5 BOOM (05/2024) Presale
BOOM! Studios today revealed a first look at ALICE NEVER AFTER #5, the FINAL issue of the five-issue original series from superstar artist and writer Dan Panosian (An Unkindness of Ravens, Canary), artist Giorgio Spalletta (007: For King and Country), colorist Francesco Segala, and letterer Jeff Eckleberry. Continue to blur the lines between fantasy and reality in ALICE NEVER AFTER, available November 2023.
In the long-awaited FINAL ISSUE, Alice confronts the White Rabbit, the Cheshire Cat, and desperately searches for a way through the maze at the edge of Wonderland, and salvation for herself and her child. Even if she escapes Wonderland and makes it back home, will everyone greet her newly-cured self with open arms?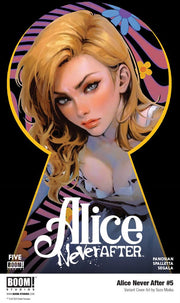 Alice Never After #5 BOOM (05/2024) Presale