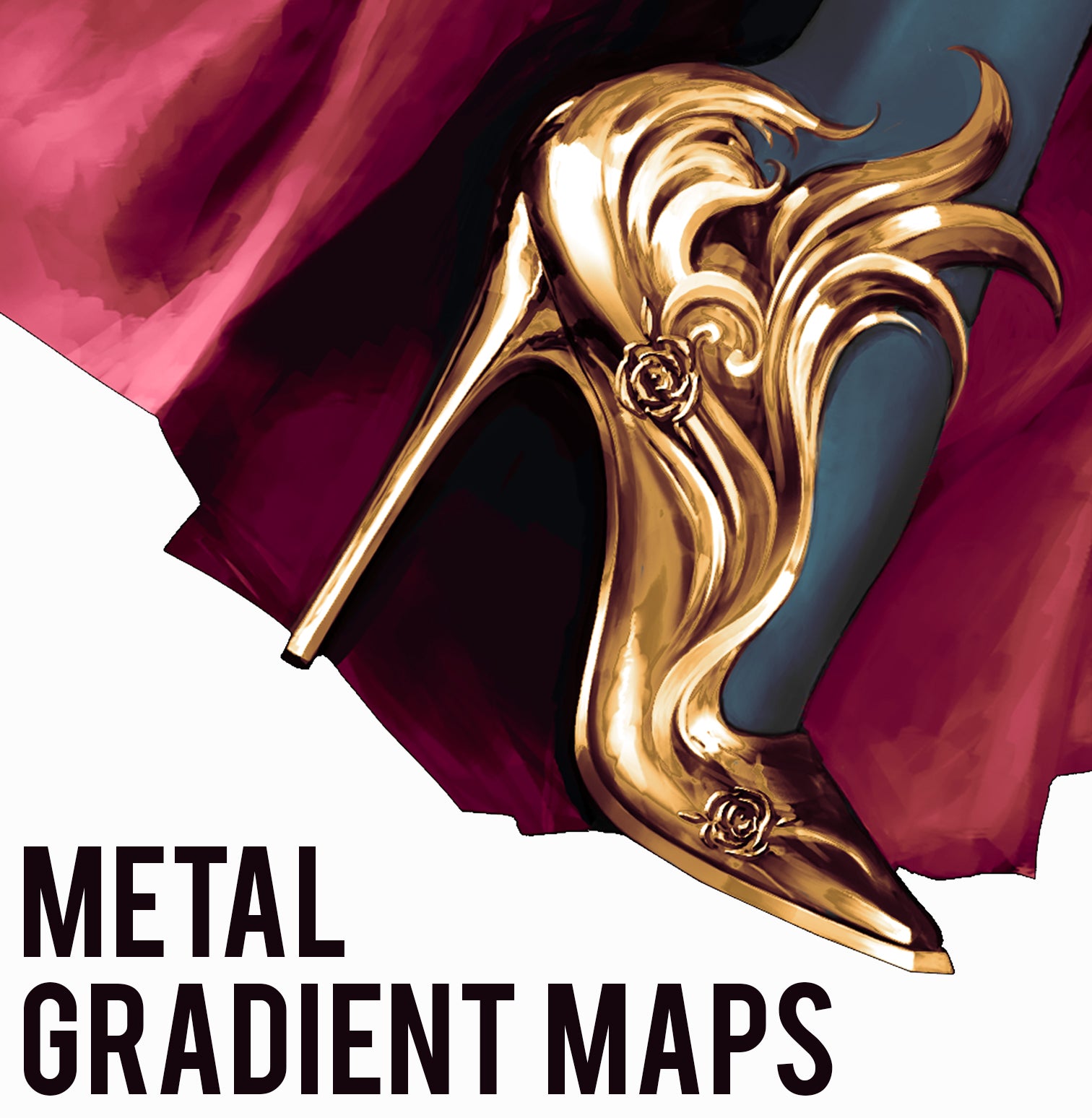 METAL GRADIENT MAPS | PHOTOSHOP
Metal Photoshop gradient maps. 
These work best when placed over a painting in values. If your shading is flat they won't appear the same. Tweaking the brightness and contrast of the value layer can give a variety of results.
For documentation on the use of these, please refer to this tutorial.
4 gradient colors include: 
- Gold 
- Rose gold
- Palladium 
- Silver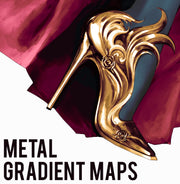 METAL GRADIENT MAPS | PHOTOSHOP